Applications are now closed!

Next round opens Fall 2020

The inaugural edition of ASPIRE last summer was a great success! We had eight fantastic students join us from all over the world to conduct research projects at the API and you can find out all about their adventures and science over at the ASPIRE blog. We are excited to let you know that the second edition of ASPIRE will run in summer 2021, with applications opening in the Fall later this year. Watch this space
Calling all aspiring astronomers!
We are excited to welcome applications for the first edition of ASPIRE (Astrophysics Summer Program for International Research Experience) in Amsterdam, the Netherlands!
ASPIRE is a 10-week program for highly-motivated students to work at the cutting-edge of astronomical research at the Anton Pannekoek Institute (API), University of Amsterdam. Our goal is to give you the experience of astronomical research at a world-leading institute and help kick-start your journey into a science career and all the other avenues it can open. You'll gain new research skills and an advisor who will be your guide and mentor. We are especially seeking students whose opportunities to access to such experiences are currently limited.
At the API, we recognise that our strengths and successes come from the diversity of our researchers, whose unique personalities, backgrounds, cultures and talents enhance our progress in science and are key to the identity of our institute. We therefore invite all students from across the world, who are not currently engaged in a PhD program, to apply to ASPIRE. We are especially keen to welcome students from countries and institutes where opportunities for research experience are scarce, and we further specifically encourage applications from groups whose talents are typically untapped and under-represented by astronomical institutes, including, but not limited to: people of colour, women, and students whose socio-economic background is underprivileged.
With ASPIRE, you'll be working on exciting 10-week individual research projects with our API postdocs, taking place in the Dutch summer time between 01 June - 09 August 2019. Our topics range from exoplanets and their atmospheres, to the extreme astrophysics of massive star explosions, radio transients and black holes. The projects cover different aspects of theory, modelling and observational research, and will introduce you to members of the different API research groups. ASPIRE will also include a once-a week series of tailored lectures by API researchers who will provide some basics on programming and research skills, as well as an exciting look into the research frontiers we explore at the API. We are also planning excursions to visit state-of-the-art astronomical facilities in the Netherlands, such as LOFAR, SRON, and ESTEC. We will have several social events throughout the programme too so you can meet all the API researchers, from MSc and PhD students to the postdocs and the faculty. At the end of the program, we will hold the inaugural ASPIRE symposium, where you and your fellow ASPIRE students will present short talks on your research achievements from the program.
The API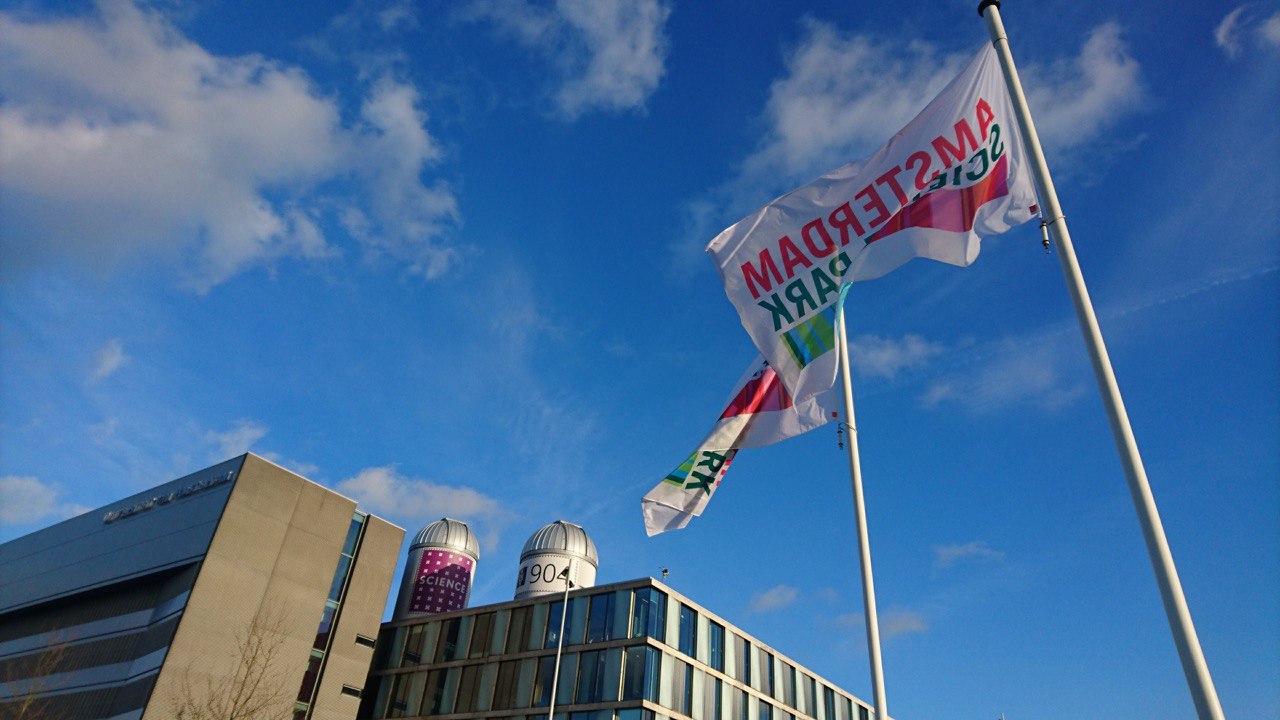 The Anton Pannekoek Institute is located in Science Park 904 and is home to Amsterdam's astronomers. Anton Pannekoek Institute has 17 faculty, 27 senior/research associates, and over 50 PhD and Msc students. Research at the API covers a broad range of themes from the origin of life to high energy astrophysics, including both observations over all wavelengths and theoretical modelling. The research program includes; modelling stellar and planetary formation, evolution, and their populations; modelling neutron stars and black holes; and looking at explosions and bursts from stars, neutron stars, and black holes.

Living in Amsterdam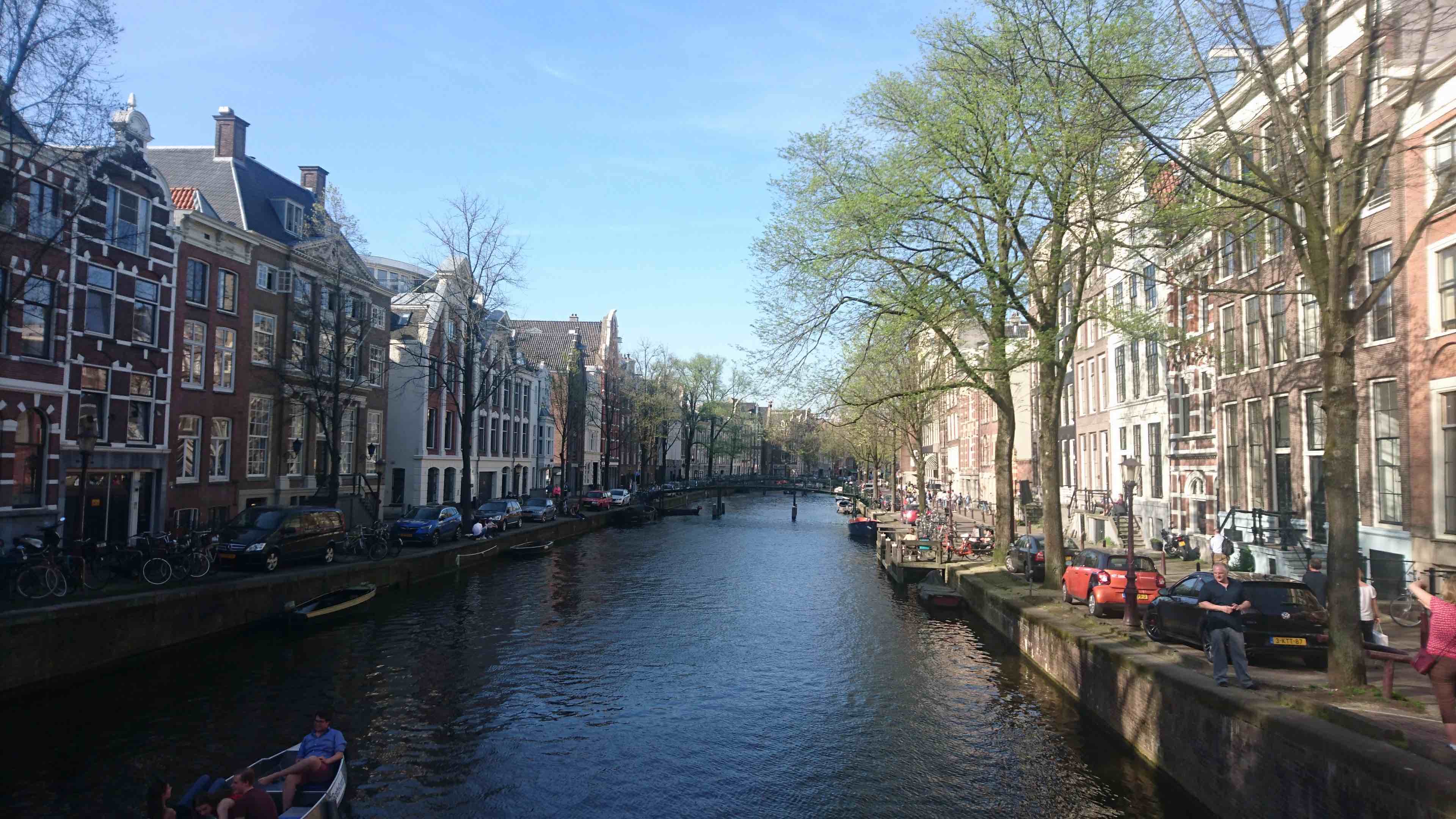 Amsterdam is a beautiful, charming and bustling city, with a long history of welcoming other cultures with open arms. Students accepted into the ASPIRE program will be provided with travel costs to/from Amsterdam and provided with housing for the entire 10 weeks, as well as a modest stipend to cover living costs incurred during the program. We will also help with visas and travel insurance, but students will need to apply for the visa themselves. Further details will be provided to those students accepted into the program. English is widely spoken throughout the Netherlands and international students should find it easy to live in Amsterdam. During the program we encourage students to socialise with other members of the ASPIRE program as well as the other people in the API, and explore Amsterdam and the enjoy the Dutch summertime in their free time. As the program is during the Dutch summer, you should expect it to be warm and mild weather with a slight chance of rain.

Applications are now closed!

DEADLINE: 8th FEBRUARY 2019.