I am Sara Zahoor, a graduate student from National University of Science and Technology, Islamabad, Pakistan. In my country, people are doing some amazing scientific research but unfortunately when it comes to Astronomy, we do not have any technological facilities, especially for observations. So this field did not attain as much attention compared to other research areas. So for me, who grew up aspiring to become an "Astronomer" one day and whose only source of information was the internet, popular science books and documentaries - being an intern in ASPIRE program at API (Anton Pannekoek Institute at University of Amsterdam) is like having a dream come true.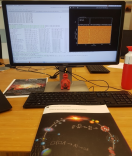 Last but not the least; "Cosmic Fingerprints" is the blog that drove me to purse my career as a scientist in this field. During my bachelors I did some theoretical research on Space Plasma but the drive for Astronomy and Astrophysics remained inside me. Later on, I was fortunate to be able to work with Dr. Chris Power from ICRAR, Australia on cosmological simulations and studied galaxy evolution. Since there is no one currently working in this field in Pakistan, so I had to work through the internet. As they say, learning by experience is better than just information and therefore ASPIRE is the perfect experience for me in this regard. I not only have the opportunity to work with brilliant professionals, but also get to work at one of the worlds best institutions.
Dr. Emily Petroff is my advisor here, who is known for her famous first real-time fast radio burst discovery. We are working on the detection of galactic RRATS (rapidly rotating radio transients), from the data of Parkes Telescope from Australia. RRATs are neutron stars but unlike Pulsars they are not periodic, in fact they are detected with single pulse searches. There are lots of tests on the signals that one has to go through before the pulse can be regarded as useful or just noise. This process gets even more challenging in the case of RRATs because their true nature is still unknown to astronomers and they are much less explored. All these factors makes this project even more exciting.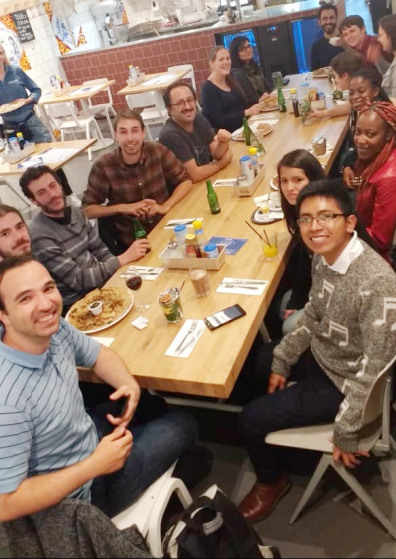 Every human being fantasizes something in their life, as for me being in academia and surrounded by scientists – talking about science is the one. I am a part of such an amazing research group and every week I learn something new from their discussion. It is a challenge for me to be able to reach to their intellectual level, and that is one of the many reasons that I choose to come here. Science is not just about reading and thinking, in fact it is more about communicating – being able to talk about your ideas and to discuss because this is how your knowledge evolves. At this stage I mostly listen and observe, how they take one plot or research paper – then openly discuss it. It made me realize how you can help and then can learn more at the same time. The Friday paper discussion session is particularly wonderful meeting to be at. The presenter chooses an interesting research paper, talk about the things he or she understands and then they all discuss together. Since they know that I am a novice so they encourage me to ask questions and give special attention to me. It not only gives me courage but also the sense that I am a part of their group now.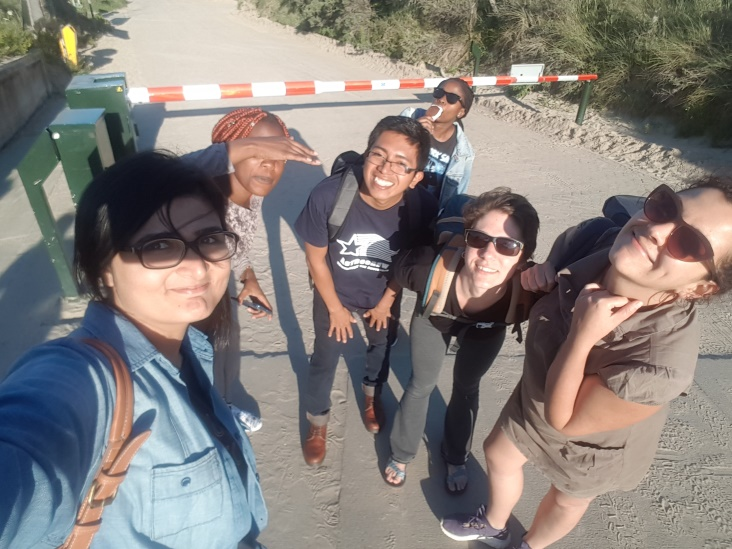 One of the best things about API is that it is a very interactive institution. There are dates and times, always fixed, for some wonderful research talk (Colloquium), either it is from GRAPPA or API. You will always find enthusiastic master students, PhDs, postdocs and faculty member fully involved in these talks, ready to gain insight beyond their research areas. After all this, special ASPIRE talks from the API faculty is like having a cherry on the top. I am also impressed from their tradition of getting together every Thursday morning at 11 am for the "Good coffee", just to hang out with their colleagues and share a pleasant chat over coffee. Our first official dinner was at Pancake House, where we had traditional Dutch pancakes. We interns were also invited on the annual API outing. They arranged activities for all of us together, like beach cleaning, games (Expeditie Robinson) and also some tasty food - making us truly feel like a part of the API family.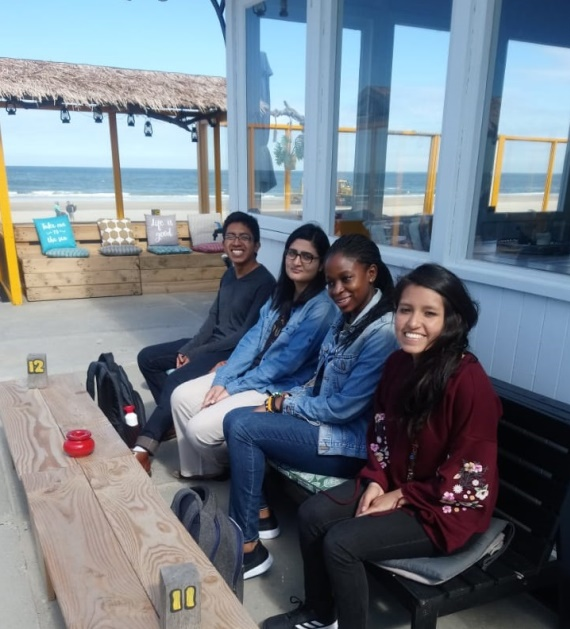 Beside the life at API, Amsterdam is a worthy city to be explored, especially its museums. The most exciting thing for me here in the Netherlands is to bike, which you can do literally to everywhere. I really appreciate how easy the authorities have made it for everyone and how it looks like this country is naturally created for biking. As many different communities from different parts of the world are living here, so apart from traditional Dutch food you can also taste Turkish, Italian, Indonesian and French etc. There are lots of wonderful things that can be explained about this multicultural city and thus the list goes on.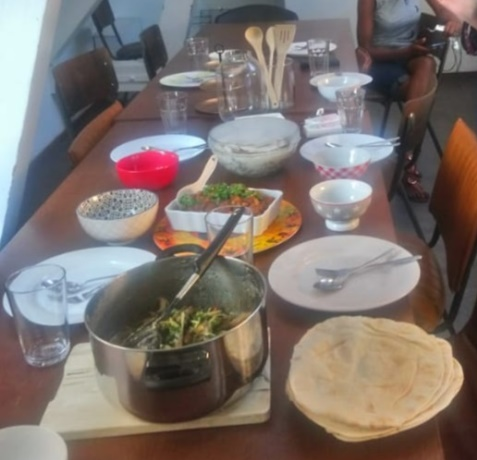 Your experience is always incomplete without meeting new people. My ASPIRE colleagues are brilliant people from different continents of the world. Within such a short period, we all are so close and have learned so much about each others native countries. We started a tradition in our residence that every weekend one of us will cook some traditional food from their home country and it turned out to be a really enjoyable activity for all of us. So far, we have tasted the Bechamel pasta from Venezuela, last week I cooked Pakistani food and I am looking forward to taste the Brazilian cuisine this weekend.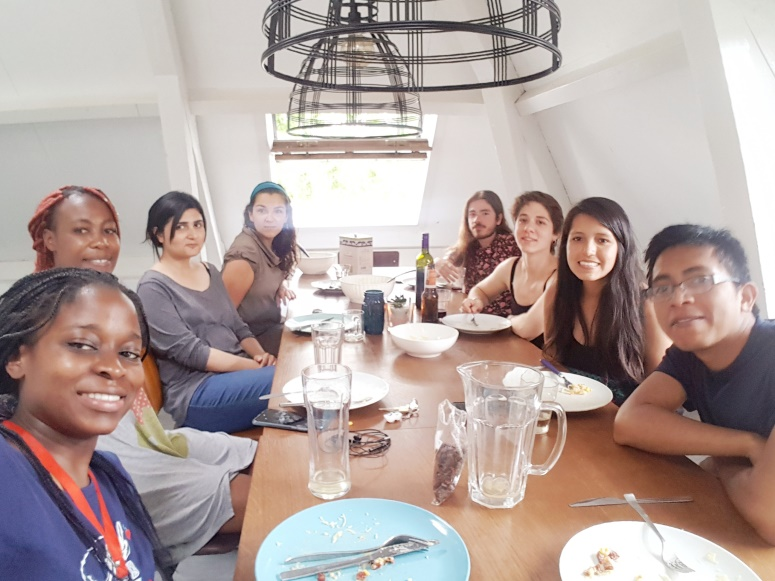 API is such a place to work, where you know that we will discover that we might come from different geographical locations but we all have our best interest under the same one sky and that is to explore the our cosmos. So far, it's been truly an amazing experience for me in ASPIRE program and looking forward to learn even more till end.